We have select Pioneer equipment available for rent in Jacksonville, FL. Please contact us below to inquire about pricing and rental details. If you have any questions that are not listed below in the FAQ, please feel free to add them to your request.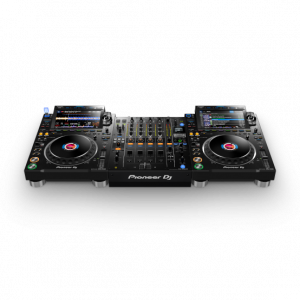 Rental FAQ
Q: How long am I able to rent the equipment for?
A: You may rent the equipment for as long as you would like subject to availability and previously reserved rental dates.
Q: Does the equipment include all cables?
A: Yes, the equipment comes with the standard cables to get you performing in no time.
Q: What type of payment do you accept?
A: We use stripe for all forms of payment with online invoices. We accept Debit/Credit Card and Bank Transfers.
Q: How expensive is it to rent the equipment?
A: Please contact us to inquire about our rental rates as they do vary based on date and time.
Q: What happens if I were to break the equipment?
A: Our motto is, you break, you buy. This equipment is very expensive and we would like all of our renters to treat it as if it was their own.
Q: Do you deliver the equipment?
A: Yes, we offer a delivery service within the city of Jacksonville, FL.